RESPECT YOUR TALENT has been an affair of the heart for TW1N in 2019. Together with the
European Handball Federation (EHF), we launched this programme to take responsibility for the sustainable development of talented players across Europe, on and off the court.
Didactically, the programme aims to break new grounds. In our approach, the world's best handball players inspire young athletes in a joint effort with leading experts. These sport stars act as true ambassadors of dual career and the realization of meaningful life aside from their athletic career.
Inspiring the future of European handball
After a successful Summer Tour, last week, the first ever EHF RESPECT YOUR TALENT Camp was held in Vienna. In 5 training sessions, 30 female players from 18 European countries had the chance to work with Olympic champion and professional photographer Kari Aalvik Grimsbø, Champions League winner and economics & finance master's degree holder Jelena Grubišić, French Championship top scorer 2018 and tourism student Ana Gros, IHF World Player of the Year 2013 and handball academy operator Andrea Lekic, as well as Champions League winner Anja Althaus, trained technician and hairdresser.
"Given their own pathways, the RESPECT YOUR TALENT ambassadors are true role models when it comes to personal development on and off the court."

Wolfgang Stockinger
Co-Creator of RESPECT YOUR TALENT
Dual career, anti-doping, sports law, on-camera and social media training
On day 1, TW1N Founder & CEO Wolfgang Stockinger, who acts as the EHF's Scientific Specialist on Dual Careers, and the Slovenian national team captain Ana Gros inspired the participants how education and skills outside of handball cannot only help their future vocational career but also their athletic development. Raising awareness of doping controls and procedures were then explained in detail by five-time EHF EURO champion Kari Aalvik Grimsbo and anti-doping expert Prof. Hans Holdhaus.
The following day, the camp focused on dealing with the media, concretely the use of social media and sports law. Anja Althaus and award-winning Austrian sports journalist Karoline Zobernig advised the group on how to handle media requests and answering difficult questions in interviews. The girls were then introduced to the world of social media by Andrea Lekic and the EHF's Digital Content Manager Berenice Rallier. The pair discussed the best ways of creating content, explained what to post and what not post and gave guidance on how to protect their accounts. Signing and negotiating contracts, the dangers of match-fixing and choosing an agent were the topics explained by Jelena Grubišić. Joined by Andreas Joklik, the EHF expert for sports law, the two gave the group the lowdown on these key subjects which are often overlooked by young players.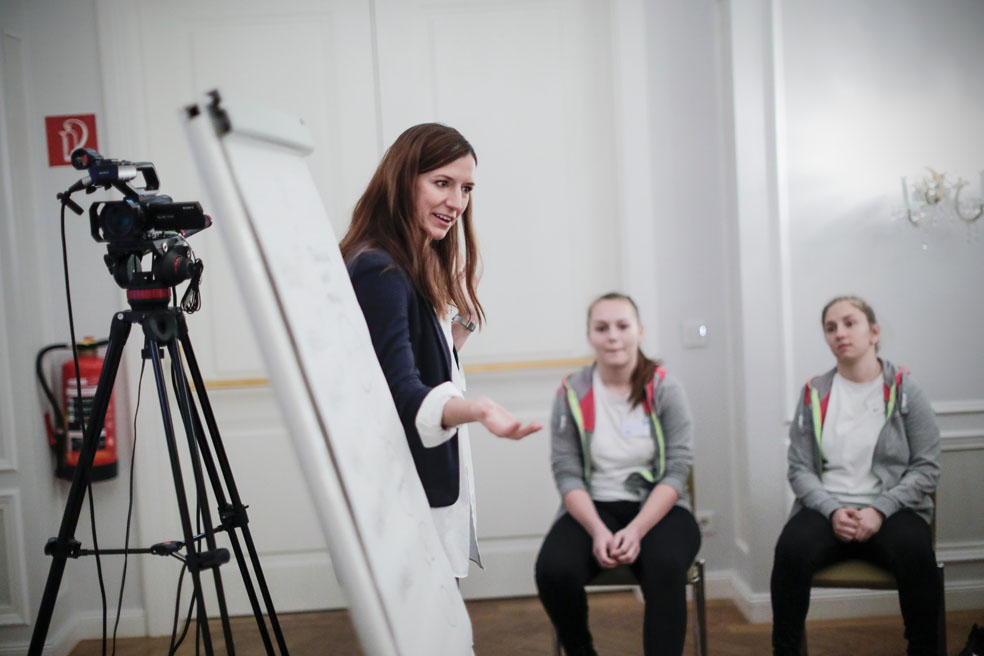 The camp also gave the girls opportunity to meet each other and the project ambassadors in a more relaxing environment. On both days, they had the opportunity to explore the Austrian capital and visit some of the most popular city attractions like the Vienna Giant Ferris wheel and the renowned Viennese Christmas market. They also learned something completely different: how to make the perfect apple strudel – an Austrian favourite.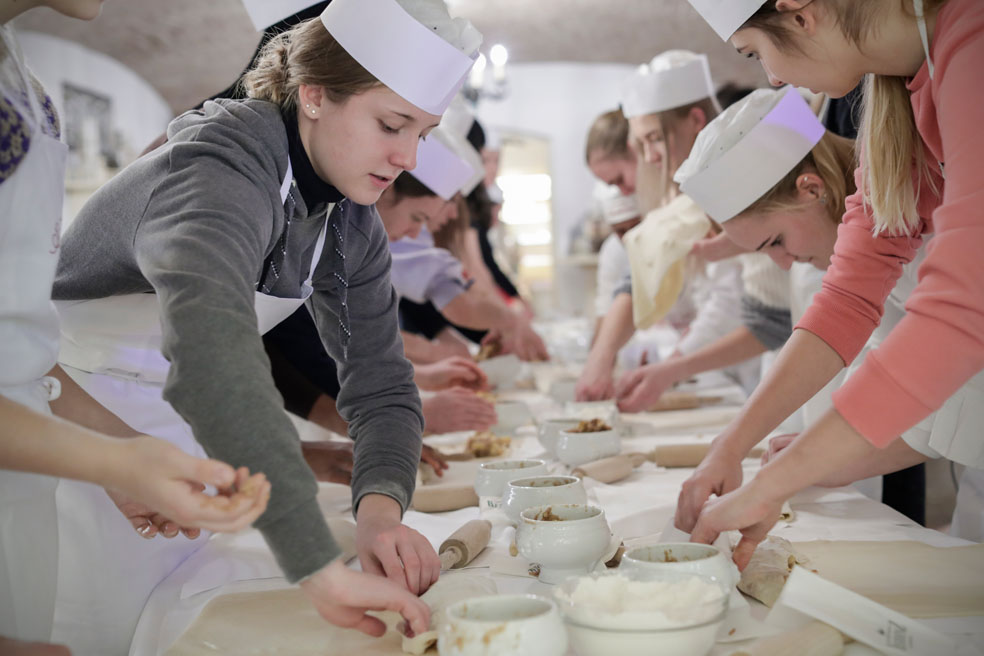 RESPECT YOUR TALENT continues in 2020
After our Summer Tour across Europe and the first RESPECT YOUR TALENT Camp, our project will continue in 2020 at the Men's 18 and 20 EHF EUROs and EHF Championships. In total, seven competitions will be held over the summer of 2020 starting in July with M20 EHF EURO in Innsbruck (AUT) and Brixen (ITA) and continue with the M20 EHF Championships in Bugojno (BIH) and Riga (LAT). August will bring M18 EHF EURO in Celje (SLO) and three M18 EHF Championships in Burgas (BUL), Skopje (MKD) and Podgorica (MNE).