By invitation of Swiss Olympic, TWIN conducted a series of workshops for dual career practitioners at their "Forum Nachwuchsförderung & Ausbildung" in Magglingen.
Swiss Olympic is the umbrella federation of sport and National Olympic Committee of Switzerland. Their annual national forum serves to bring together a wide of range of stakeholders in sport, education, and the labour market. This week, around 260 multi-disciplinary experts gathered in the National Sports Centre of Magglingen.
Dual career meets sustainable talent development
As the only foreign organisation on-site, we delivered a set of 4 TWIN Master Classes, assisted by Olympic rowing champion & Swiss Olympic Head of Elite Sport & Studies, Simon Niepmann. From transition management and skill development, to mental health support, career counselling and athletic performance enhancement: TWIN Founder & CEO Wolfgang Stockinger took the participants on a manifold journey into most relevant dual career dimensions linked to sustainable talent development – in and beyond sport.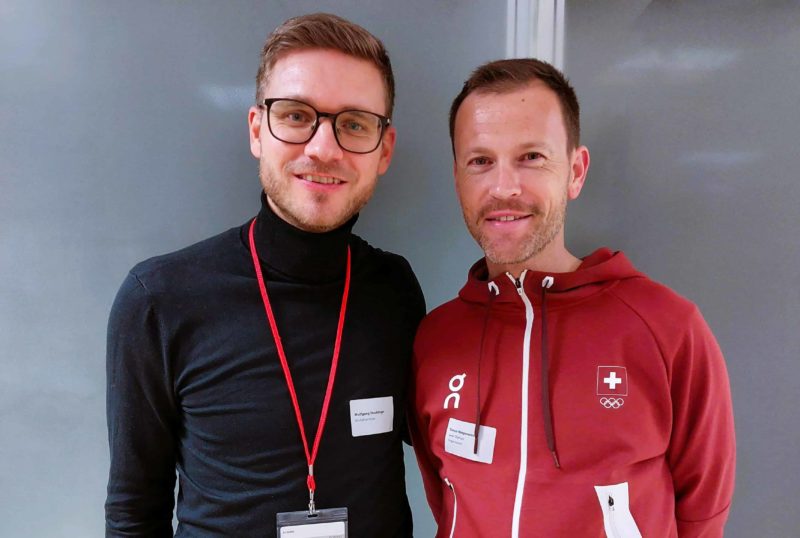 •
•
•
🚩 TWIN aims to help raise standards in athlete support. Our Master Classes are staff training sessions tailored to your institutional needs. If you are interested in having one of our experts deliver a customized workshop, please submit a request.