A coherent organisational culture and effective communication are crucial factors for system development.
One of Luxembourg's dual career key players, the Sportlycée, teamed up with TWIN to stimulate their further institutional advancement.
Fueled by its EU Presidency which had put dual career on its sport agenda, Luxembourg has made impressive steps forward in their structural development of athlete support services.  As a most important puzzle piece of the Luxembourgish dual career system, the Sportlycée is a public sport school with the mission to help talented athletes to combine sport and education on secondary school level. The national programme is run in cooperation with sport federations and the Federal Ministry of Sport.
Since 2016, TWIN Founder & CEO Wolfgang Stockinger has served as an external consultant of the national implementation process of dual career in Luxembourg.
"TWIN has played a pivotal role in the implementation of dual career in Luxembourg. Through the consultation on the strategic planning of the national scheme and transfer of key expertise to our dual career support providers, we have been able to extend and enhance our services to athletes."

Romain Schneider
Former Minister of Sports, Luxembourg
From culture to communication
Traditionally, the Sportlycée has a strong ambition to continuously try enhance its dual career environment. This month, we supported the school in further strengthening both the national, and their own organisational dual career system culture. A 1-day seminar united the institution's multi-disciplinary experts, representing the areas of management, teaching, sport psychology and counselling.
Module 1 of the workshop was dedicated to further promote an integrated dual career culture within the institution. Based on a common analysis of the most relevant inter-personal levels in their school system (and beyond), as well as empirical "system errors", three fundamentally required adaptations of perspective were identified by the group:
From [ system ] towards [ building systematic relationships ]
From [ manageability of a dual career ] towards [ attractiveness of a common mission ]
From [ fulfilling a duty ] towards [ realizing meaning ]
Module 2 built on these findings. It was devoted to comprehensibly convey the concept of dual career to the various topical stakeholders. To this end, the Sportlycée experts were invited to take on different roles and, thus, experience different motives of key actors surrounding the talented athlete. To foster effective communication, the workshop participants managed to create a draft for a school-specific Communications Framework.
This framework is composed of 4 quadrants:
setting

awareness

knowledge

participation
This customized framework can now be applied and dynamically adapted to the school's variety of dual career stakeholders, spanning from talented athletes to their entourage, including parents, sport coaches, or teachers.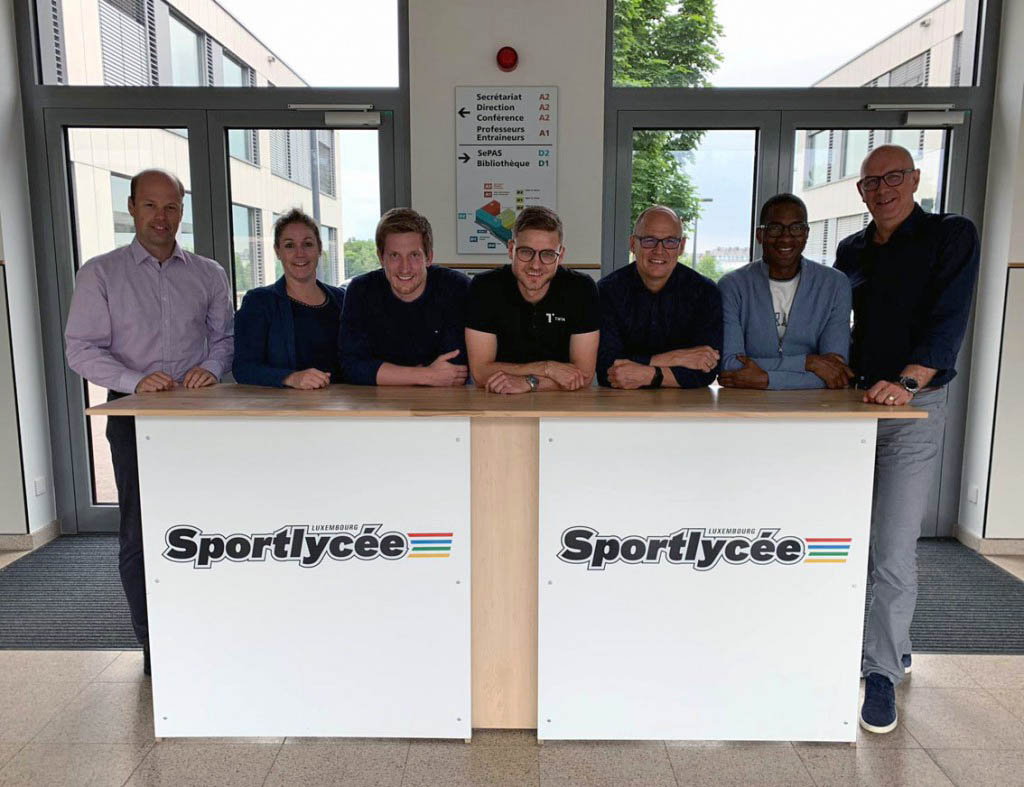 [ Note: Video updated in 2021 ]