STARTING 11, designed by the Amsterdam University of Applied Sciences (AUAS) and TW1N, is a sport project co-funded by the EU. In a unique constellation, leading European institutions in dual career practice and research unite to create the very first European Dual Career Toolkit to assist EU stakeholders in sport, education and the labour market in implementing and further professionalizing their athlete support. Yet, what is the specific service demand in the European Union?
The types of EU actors providing dual career support for athletes are numerous. Sport? National Olympic Committees (NOC), high-performance centres, sport federations, or clubs. Education? Sport schools, universities, or other adult education institutions. Labour market? Private companies, public employers, or job agencies for athletes. Who else? National lead agencies, to be found in some EU member states to centrally execute dual career policies. In this regard, both the mere existence and, above, the quality of dual career services are key to the pathway sustainability of thousands of European athletes.
Investigating European service demands
What are main blockers to dual career development? What type of tools do dual career stakeholders require to boost the implementation of athlete support in their systems? Consequently, the first step of the project was marked by the analysis of the specific European dual career service demand. This month, TW1N Founder & CEO Wolfgang Stockinger and Dennis van Vlaanderen (AUAS) presented the preliminary research results at the EAS Conference 2019 in Falun, Sweden.
Our research targeted both systems and athletes. In a broad online survey, we gathered 159 responses of dual career service providers from all 28 EU member states. Simultaneously, we conducted focus group interview with athletes from 9 different countries across Europe.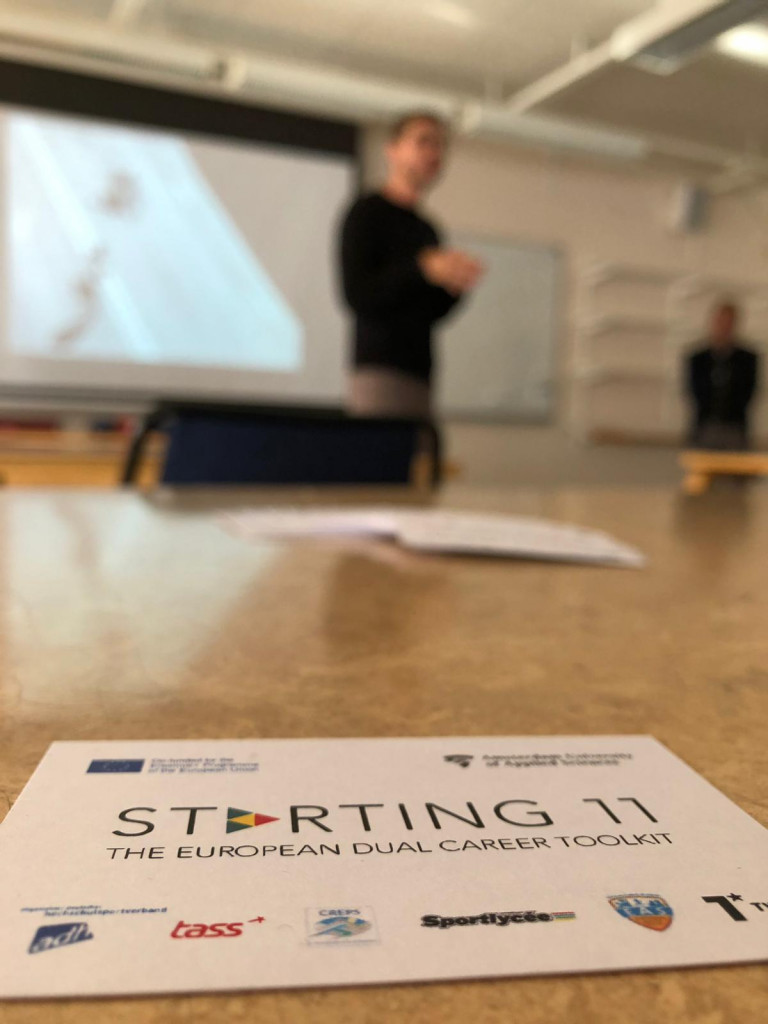 Systems: EU online survey key findings
Lack of finance and resources ranks highly as a barrier for systems to install dual career services. At the same time, 94% of respondents from countries without a dual career policy claimed that the lack of policy causes them an issue when implementing support services.
Lack of understanding and awareness of dual career is referenced a lot throughout the survey.
Apparently, systems in the EU do not yet know how to effectively measure dual career success.
Best practice examples, sharing of knowledge and networking features heavily in the desired support on European level.
Athletes: focus group interviews key findings
The following points were mentioned by the European athletes as main desired (missing) support experiences:
Lack of coach education on dual career
Lack of formalised dual career support systems – constantly searching support services on one site (ideally built around the educational provider)
Lack of dual career counselling support (key areas identified included preparing for retirement, making key transitions within dual career, and during the Olympic year)
Lack of dual career counselling at talent level valuable in avoiding drop out
Lack of dual career provision in the labour market
Combined analysis: main barriers to dual career implementation
Lack of dual career policy
Lack of dual career awareness and understanding
Inconsistent level of dual career providers
Need for dual career counselling programmes
Limited stakeholder engagement
Additional needs for countries with limited/no dual career structures (particularly Eastern Europe)
Expert groups start their work
Translating this data into 11 practical tools which create true impact for dual career implementation in Europe will be the future task of 4 specialized European Expert Groups (EG) that teamed up for the first time this week in Malta: EG "Management" (led by Guy Taylor, TASS), EG "Dual Career Counselling" (led by Wolfgang Stockinger, TW1N), EG "Communication" (led by Laurent Carnol, Sportlycée Luxembourg) and EG "Framework" (led by Dennis van Vlaanderen, Amsterdam University of Applied Sciences).
References
STARTING 11 (2019): Needs analysis